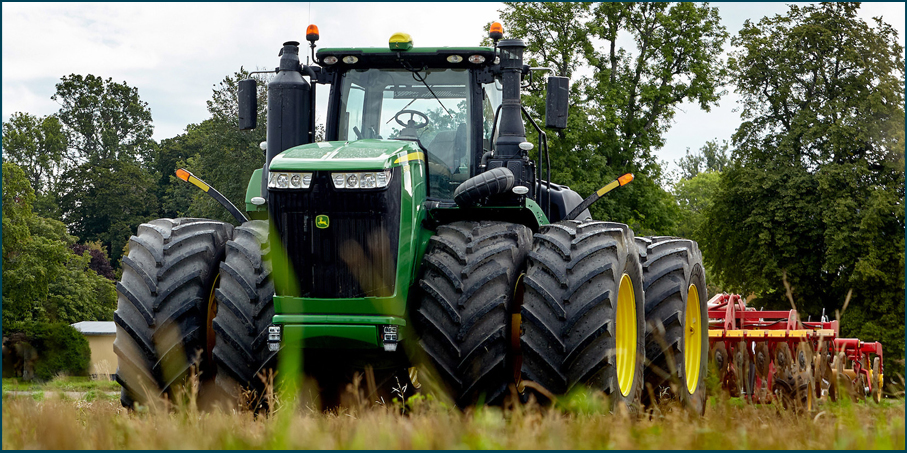 At our wheel manufacturing plant here at Agrigear, dual-wheel systems are designed and manufactured to a customer's requirements. The use of dual wheels on a tractor significantly reduces the ground pressure in damp or soft ground conditions due to a larger footprint. The result is less ground compaction and reduced damage to crops. Dual-wheel systems are ideal for turf-cutting operations.
Dual wheels increase the overall width of a tractor or a loader and this improves stability on lateral slopes. The addition of an extra set of lugs ensures that tractor power is more effectively transmitted to the ground and also helps reduce lateral slippage. With more rubber on the ground, increased tractor width and extra lugs, a dual-wheel system improves safe tractor operation and increases the point at which a tractor will over-balance.
DUAL WHEELS MANUFACTURED BY AGRIGEAR
PEAT HARVESTER BOG MACHINE
For further information about dual wheels, call us on +353 429 666 444 or email sales@agrigear.ie.